We love new challenges.
One of our strengths at TurnKey Technologies is our ability to develop custom technology for any industry. We design our technology to be low maintenance and durable so that you can depend on it for years. Some of our designs have been in place for decades without needing any repairs or updates. Check out some of our unique projects from various industries in the gallery below.
MANUFACTURING
MEDIA
LOCOMOTIVE
LIBRARY
MEDICAL
NEW VENTURE GEAR
Manufacturing Industry
THE CHALLENGE:
To design a warehouse inventory control system to provide re-ordering control and data input control to reduce staff overhead and create a 24/7 ordering system for thousands of manufacturing materials each day. The system needed to operate without accessing the company's proprietary internal database.
THE SOLUTION:
TurnKey designed a screen scrape system that could read computer screens and enter that information into a separate database. Then we built the software to access that database and automatically re-order equipment to ensure the factory line would always be running at full capacity.
INNOVATIONS:
Screen scrape system bypasses internal database.
Keyless data entry system.
DEPLOYMENT:
Our system is still in place years later working flawlessly without updates.
IZON MEDIA
Retail Advertising Industry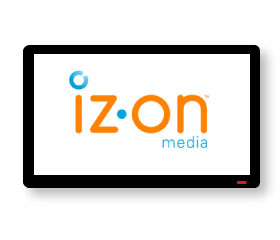 THE CHALLENGE:
Facing increased demand for their in-store televisions sytems and their new wifi-advertising rollout, IZON needed to create a system for quality control and automated testing of new site installations.
THE SOLUTION:
We created a web-based environment where installers can log in from any device connected to the internet and run the system test before exiting the site. Upon completion of the automated check out, the installer receives a closeout code that verifies that all tests passed and all information was entered. Error coding was built in to ensure thorough testing.
INNOVATIONS:
Web based technician tracking.
Automated close-out system.
Remote monitoring of technical progress.
DEPLOYMENT:
User acceptance tests were passed and in-field testing is currently underway before deployment in October 2012.
NEW YORK AIR BRAKE
Locomotive Industry
THE CHALLENGE:
With thousands of air brake train trucks operating across the country, NYAB needed a way to make sure they would continue to operate safely.
THE SOLUTION:
TurnKey built custom software that allowed employees to access train trucks across North America to remotely monitor, calibrate and test them using a touch screens from only a few locations in the U.S. and Canada.
INNOVATIONS:
Remote monitoring and brake calibration.
Touch screen access system.
Fail-safe system ensures %100 up time for safety.
DEPLOYMENT:
We designed the system in 2008, and it is still operational today. The system rarely needs updates and has not failed once, despite thousands of trains relying on it to work.
PGA VILLAGE
Historical Library
THE CHALLENGE:
The PGA Village's state of the art historic library facility was built with the highest level of security and authenticity in mind, so when they wanted to deploy dozens of high definition televisions to play educational content they needed to be able to do it without running any wires.
THE SOLUTION:
We designed a completely wireless content delivery system for their televisions that could be accessed and controlled via an internal wireless network. We also implemented a campus-wide WiFi system for patrons to access.
INNOVATIONS:
Wireless TV content delivery system.
Wireless Internet access to campus.
DEPLOYMENT:
The PGA village was able to maintain their wireless campus while deploying dozens of televisions to display educational historical content that is updated constantly via their internal wireless network.
NORTHEAST MEDICAL CENTER
Medical Industry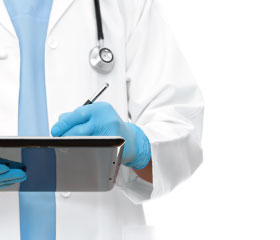 THE CHALLENGE:
TurnKey was approached by a group of doctors at Northeast Medical Center who wanted to build a medical information system that they could own and control in-house.
THE SOLUTION:
We designed a medical information sytem that stored medical history and did electronic billing and scheduling. We also designed a data exchange system that seamlessly transferred patient data to and from three other local hospitals. The system was built to be accessed via a wireless internal network on both PC and tablet devices
INNOVATIONS:
Medical Information System.
Data exchange with hospitals.
Wireless multi-device access.
DEPLOYMENT:
The TurnKey medical information system is currently in place and supporting several practices located at the Northeast Medical Center in Fayetteville, NY and is updated occasionally when a new feature is needed.
Want to find out more? Call 1-315-437-4390 to speak with a technology expert.